Our unmetered bare-metal cloud
Our unmetered servers have all the power to host your bandwidth intensive application.
Control Panel Included
We provide an user-friendly control panel where you can manage your server. Reboot, reinstall, access IPMI or change reverse DNS, it's all possible.
Free DDoS Protection
Free in-house, always on DDoS Protection up to 100 Gbps is included in your server. You will be protected from most big and small DDoS attacks against your server.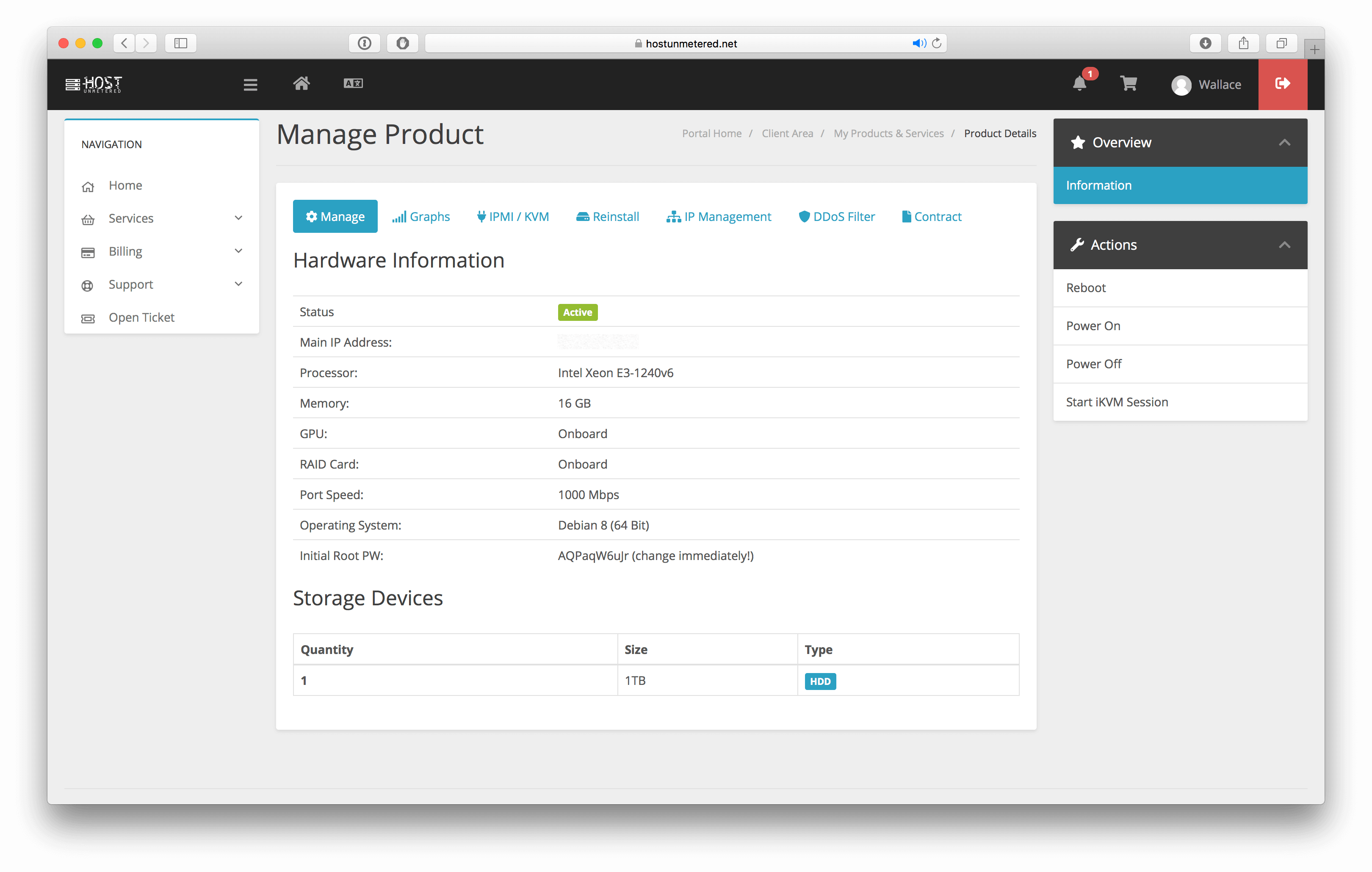 Control Panel Features
Stay in control of your server. Our control panel lets you self-manage your server and keep track of your usages without installing any software on your machine.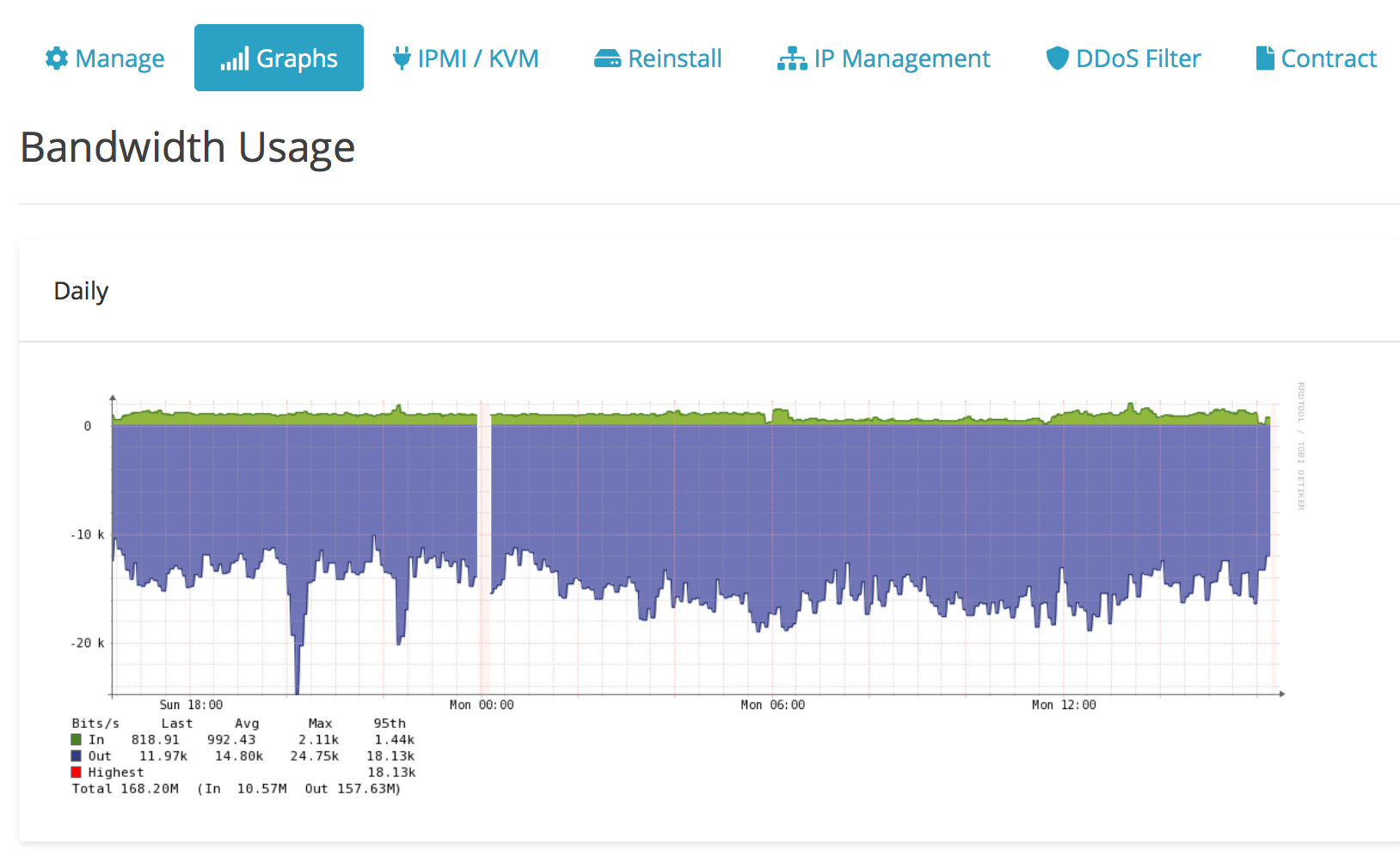 Bandwidth Graphs
Monitor your bandwidth usage closely using our built in network monitor. View daily, weekly and monthly graph information regarding your usage.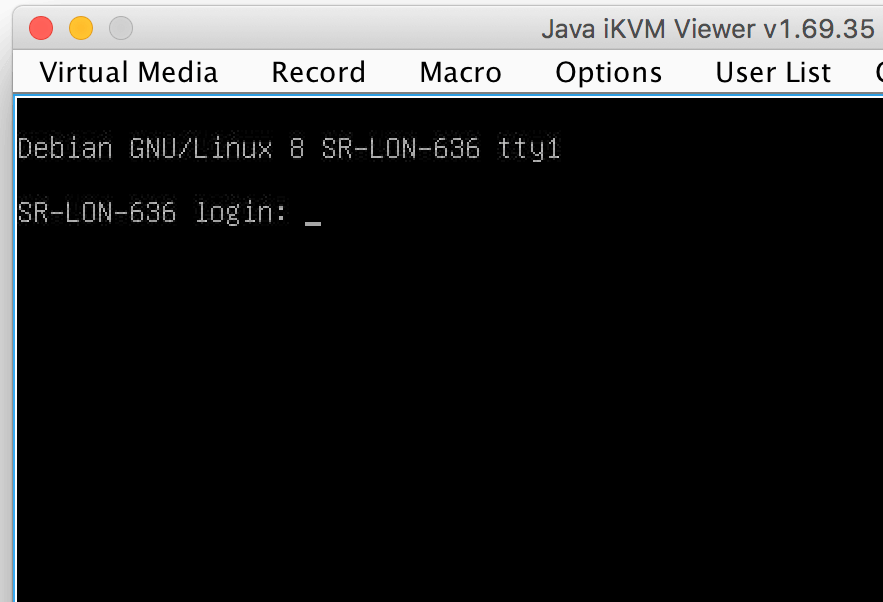 IPMI / KVM Access
Always keep control over your server using our IPMI / KVM feature. Log in to your server as you were physically present in the datacenter and install custom ISO's.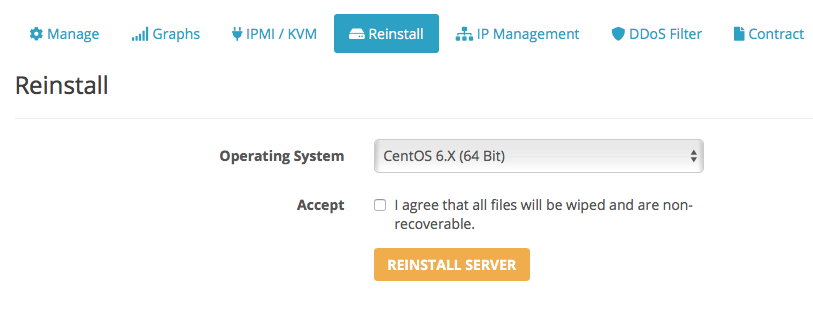 Automated Reinstall
Reinstall your server using our pre-defined OS templates automatically and without opening a support ticket!

IP Management
Manage your IP addresses with ease. Set reverse DNS entries, view the current DDoS filter status or change the sensitivity of the DDoS filter on a per IP basis.

Easy Support Tickets
To get the fastest support possible, use our built-in ticketing system to open a support ticket with our technical staff. We will reply as soon as possible to answer your question.